---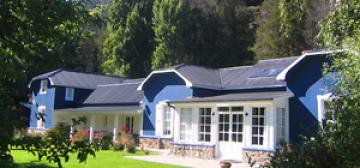 Hotels, Inns, Boarding Houses
In these traditional lodging categories rooms have private bathrooms. Breakfast and housekeeping services are included in the price. They also have reception areas and comfortable sitting rooms.
Hotels y Inns are very similar in the services they provide. Hotels can accommodate more than 50 people.
Stars from 1 to 5, categorize general dimensions of rooms, bedroom furnishing, services and ammenities such as sauna, swimming pool, conference rooms, work-out room, indoors parking lot, etc.
Los Boarding Houses fall into a special category below one star.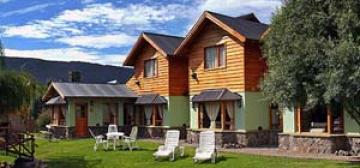 Resort, Cabins , Houses for Rent
These are very typical in the region and many people choose to stay here. They combine the services of a classic hotel with the comfortable features of a house.
They are made up of at least three dwelling units on the same lot and they are all managed by an administration that is usually located on the same property. Units are equipped with linen, cookware and dishes. They have a kitchen and a living/dining room. Housekeeping service is usually provided.
Resorts / Apart Hotels have more than three adjoining dwelling units in one or more floors.Cabins can be chalet detached houses, semi-detached or terraced, always with a ground floor access and gardens.
There are five categories from 1 to 5 stars according to size, private and common services such as quincho, (common barbecue facilities), swimming pool, laundry room, indoor parking lot, etc.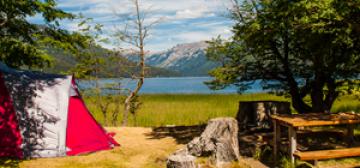 Hostels, Campgrounds, Rural Lodging
Hostels: inexpensive lodging in private or shared rooms, with common cooking, relaxing and luggage storing areas , etc. Students, backpackers and young people usually choose these lodgings. Unique Category.
Campgrounds: They offer sites for tents, trailers or motor homes, with barbecue facilities, power, common hot water bathrooms, general store, etc. Overnight camping or trailer parking is not allowed anywhere in the urban areas outside these campgrounds. Unique Category.
Rural Lodging: these accommodations are located outside the urban area, where you can enjoy a direct contact with nature. They usually provide thematic activities. Unique Category.
In the National Park, there are three different types of camping areas: free camping areas, semi-organized campgrounds (providing minimum facilities) and organized campgrounds (providing full facilities).

Accessible Tourism
» Servicios turísticos accesibles

Vea también:

» Turismo Estudiantil

Establecimientos habilitados
Para identificar los alojamientos habilitados oficialmente, busque el presente calco en su acceso

Calidad Turística
»Sistema de Calidad Turistica
»Establecimientos distinguidos